About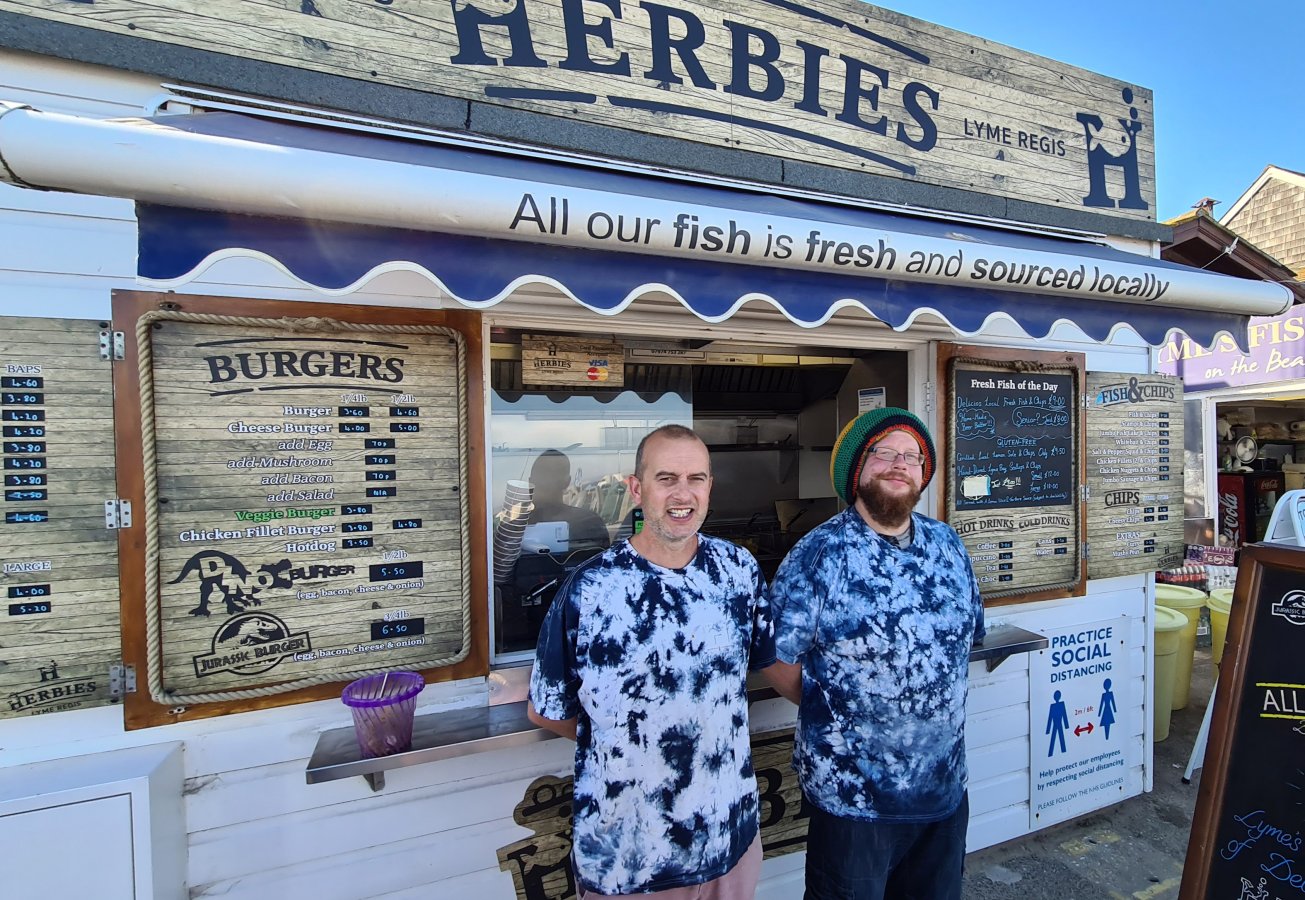 Herbies is run by proprietor Matt Yaxley, ably supported by his team Luke (Curly) and Artur plus others who help during the busy summer months.
Fish and chips is an iconic British dish that tastes even better by the sea. When visiting the beautiful Jurassic coast town of Lyme Regis be sure to call in and give your taste buds a real treat.
At Herbies you will be guaranteed the full, hedonistic experience. We love nothing better than serving our customers our delicious crispy beer battered fresh fish and moreish chips. We also offer some seasonal specials and local delicacies including hand dived Lyme Bay scallops.
We're totally focused on finessing the quality of our fish 'n' chips while providing excellent customer service. To ensure the highest standard, all our food is cooked to order which means you'll need to wait a few minutes while we prepare your meal.